Game: Dressage – Volonté de soumission (en-fr) Free Download
Ceci est un logiciel de dressage qui a pour but d'apprendre à l'esclave à savoir patienter plutôt que de s'empresser de se libérer. En effet le soumis sera placé en bondage, et devra attendre un certain temps pour pouvoir passer un palier. A la fin de chaque palier il pourra choisir entre ajouter du temps et augmenter ses chances d'être libre, ou tenter de se libérer et risquer une grosse pénalité. Le but sera de dissuader le soumis de tenter de se libérer sous peine d'attendre encore plus longtemps. Un bondage pour les expérimentés qui aiment les sessions complexes et qui veulent un dressage de patience.
This is training software that aims to teach the slave to know how to wait rather than rush to free himself. Indeed the submissive will be placed in bondage, and will have to wait a certain time to be able to pass a level. At the end of each level he can choose between adding time and increasing his chances of being free, or trying to free himself and risk a big penalty. The goal will be to dissuade the slave from trying to free himself or else wait even longer. A bondage for experienced people who like complex sessions and who want a training of patience.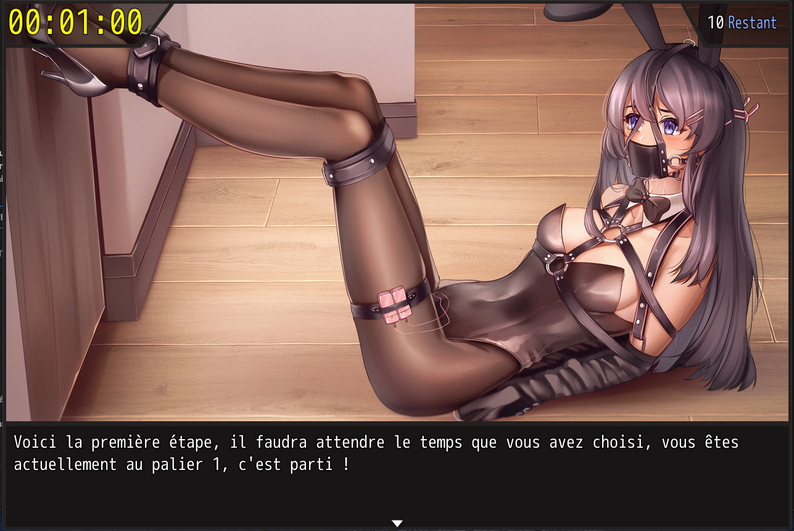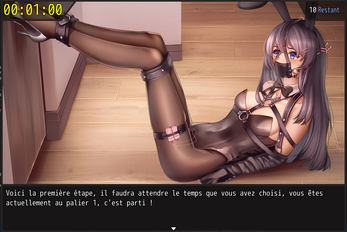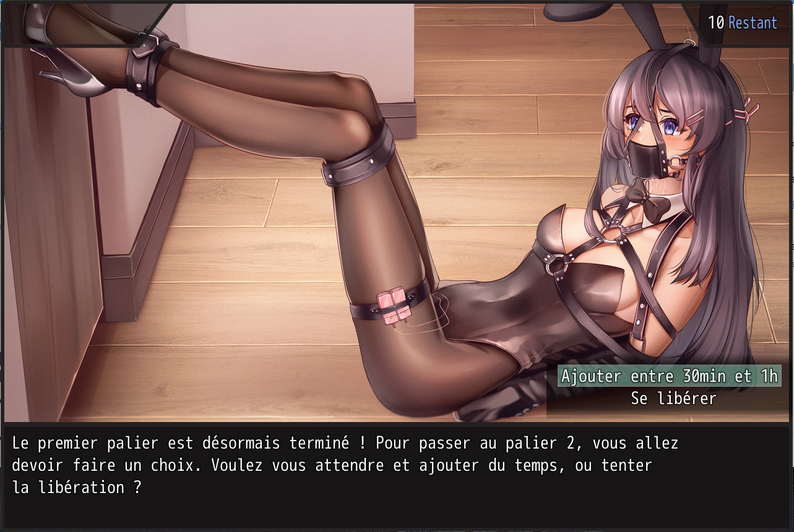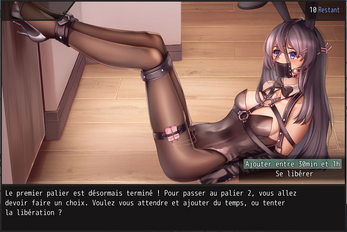 Development log
Grosse mise à jour !

Jun 09, 2023

Mise à jour corrective

Jul 20, 2022
Free Download Dressage – Volonté de soumission (en-fr) Game
Full Game, latest version. Download for Free!