Game: Alone in the Park Free Download
"Alone in the Park blurs the lines between a mere adventure game and a bestseller novel…The writing in Alone in the Park is some of the sharpest I have ever had the pleasure of reading in a video game" – Joe Jasko, Gamezebo
This is an adventure game that features a dry, dark and at times deeply cynical sense of humour. The player character is not particularly likeable, and the narrative is told from her rather wordy, paranoid, haughty and misanthropic point of view. She is unenlightened and offensive – often rather appallingly so. She is to be laughed with but also at. Also note that this game contains adult themes (though this is mostly in the subtext) and unpleasant observations. In other words, the tone aligns very much with my own personal taste in comedy and is quite unlike the writing I've done for games that aren't my own.
Look, what I'm trying to say here is that if you liked Brass Eye's Paedophilia Special or that UK TV show The League of Gentlemen then this may be for you. My friend writes bestiality-themed limericks, for example. Some people find her limericks hilarious; others find the very idea of bestiality-themed limericks at best childish and at worst highly problematic (and there's nothing wrong with that). The former group of people might enjoy this game; the latter group probably would not.
Consider yourself forewarned!
You can read up on the creative influences for the game here:
http://www.gamasutra.com/blogs/KatharineNeil/20140…
Music from the game can be heard here:
https://soundcloud.com/katharine-neil/sets/alone-i…
At first glance Alone in the Park appears to be a text adventure – but it's not what you might expect. While the narrative is told via text, to play it's more like a graphical adventure game. There is no typing out commands or clicking on words; instead navigating around the world and solving its puzzles is achieved via a graphical interface.
Alone in the Park features:
Around 4 hours of gameplay
A map to travel around around with, and a clear, visual way to interact with characters and items (no conversation trees!)
Geographical puzzles and classic adventure game style quests
An idiosyncratic style of humour and tone of narrative that has never been interfered with by a publisher
A theme song! And a bunch of other satirical music as well
Characters you've probably met somewhere before in real life
"It has a brilliant, if slightly twisted, sense of humour and has some very memorably crafted characters" -Laura Kate Dale, Indie Haven
"I couldn't help but be reminded of my experiences playing the old LucasArts adventure games like Sam & Max Hit the Road.'"
– Brandon Schmidt, The Indie Mine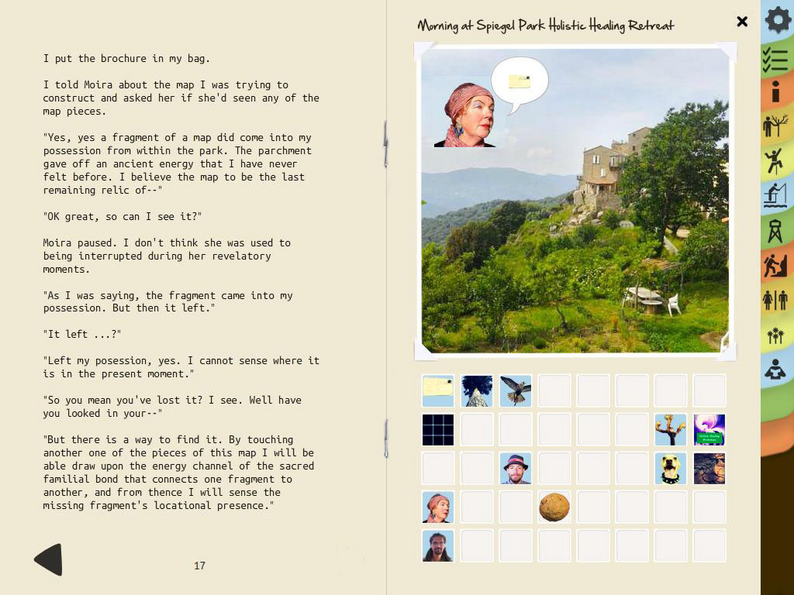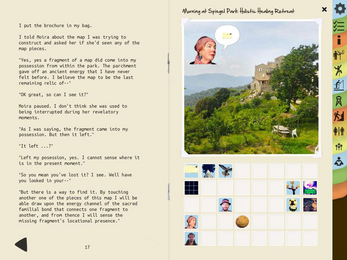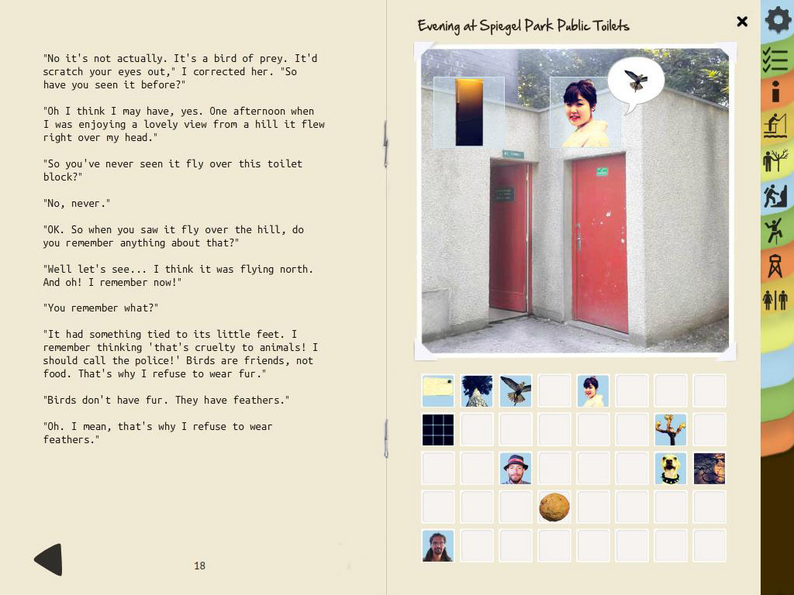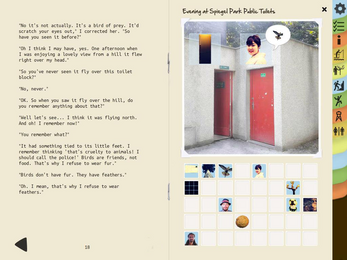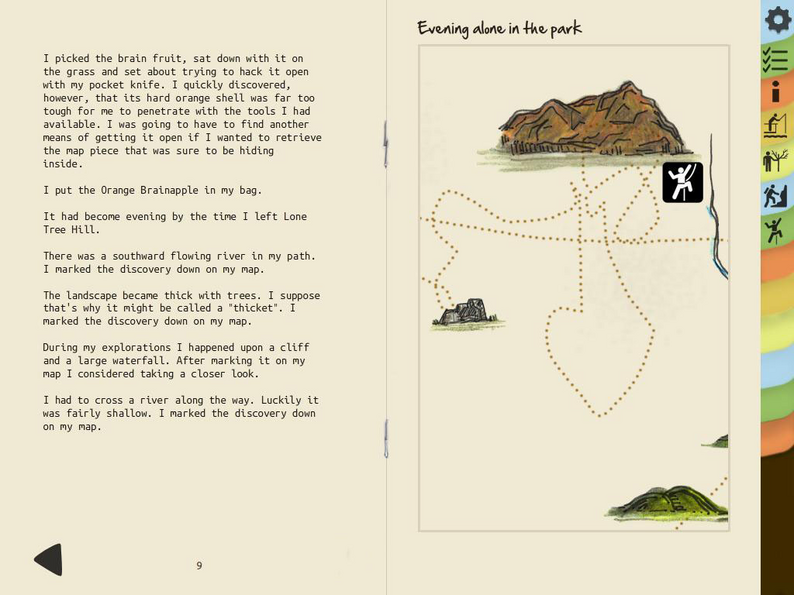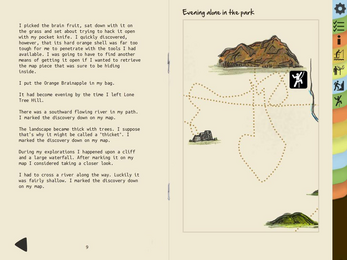 Free Download Alone in the Park Game
Full Game, latest version. Download for Free!