Game: Kings Free Download
The point of the game is to collect the specified amount of points by producing as much 13 value in the current value space by placing the cards in the bottom pile then pressing the compute the red chip. When the game begins you have to fill all the empty spaces then press the compute button. Then the "Current value" will hold a value that is the sum of the cards in the empty spaces we placed. Then next we have to place in the empty spaces at least two cards whose sum subtracted from the current value produces a value of 13. When the number in current value is equal to or less than zero the sum of the cards in the empty space are added on to it. But when the current value number is greater than zero then the sum of the cars in empty space are subtracted from it. More information can be found in the game.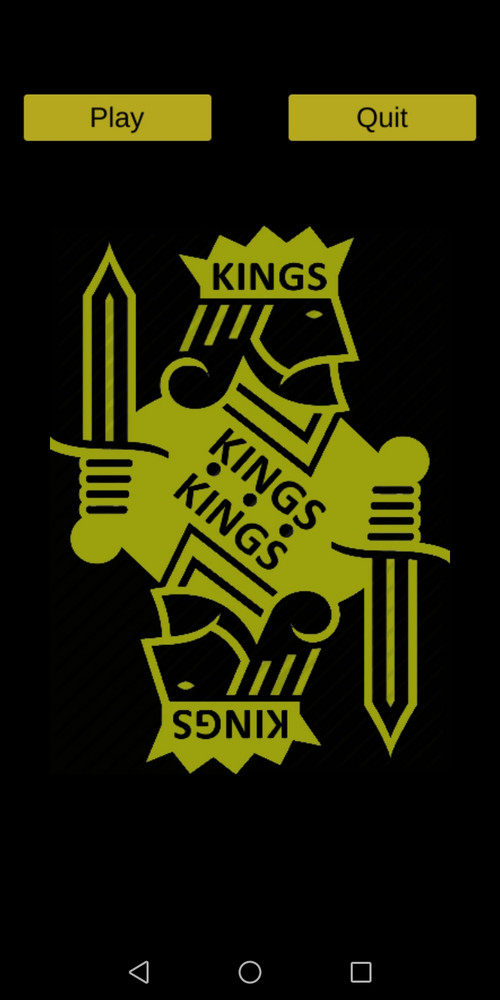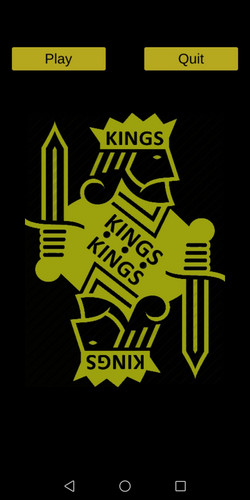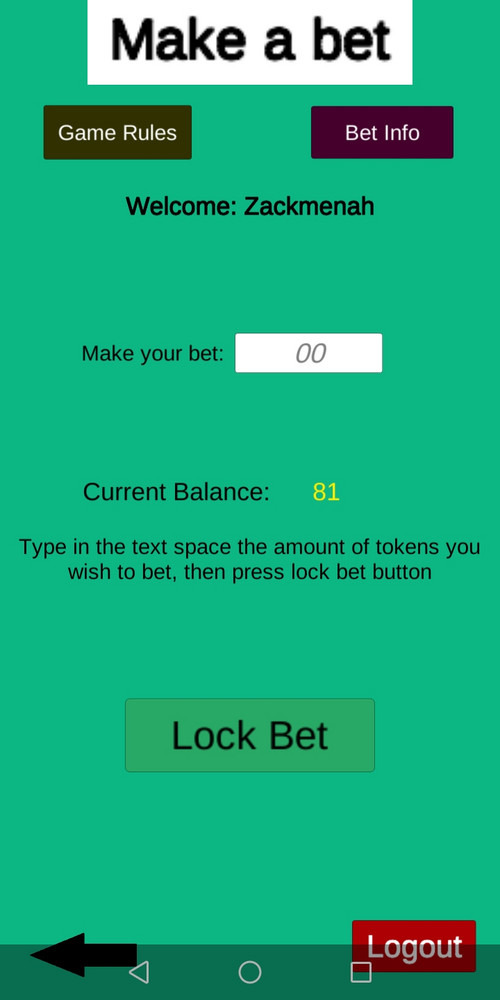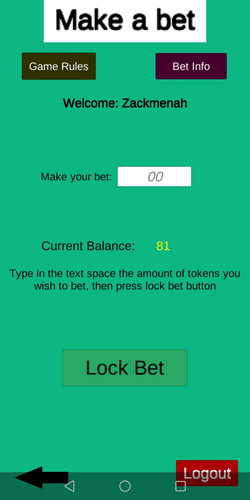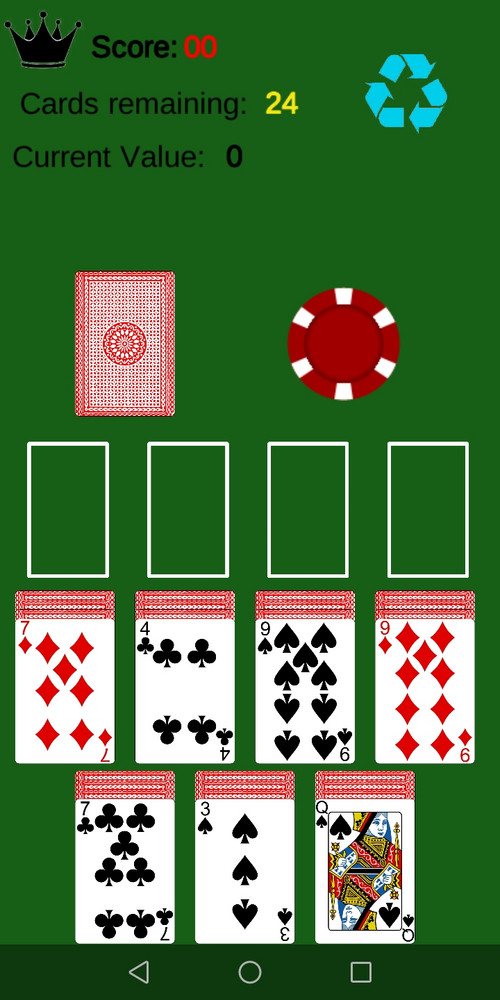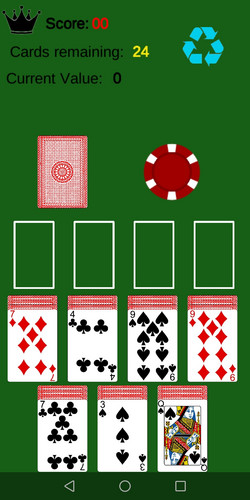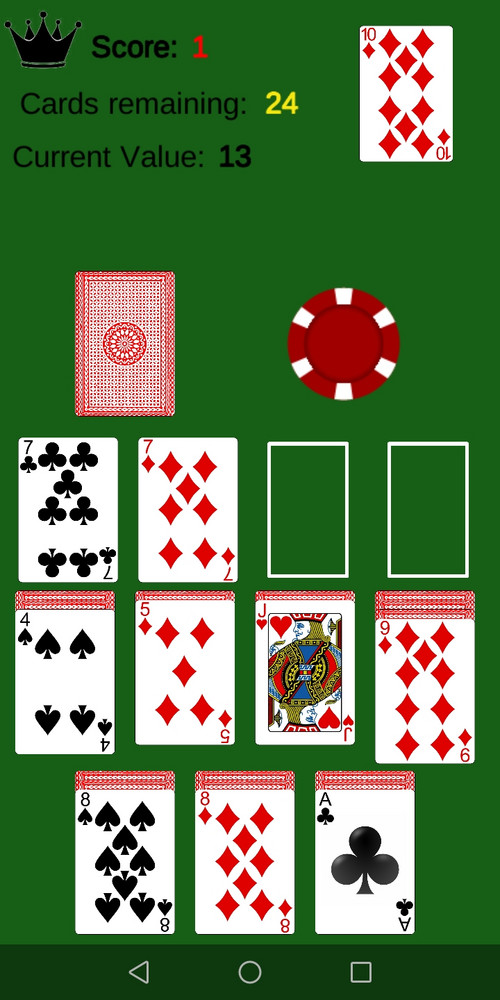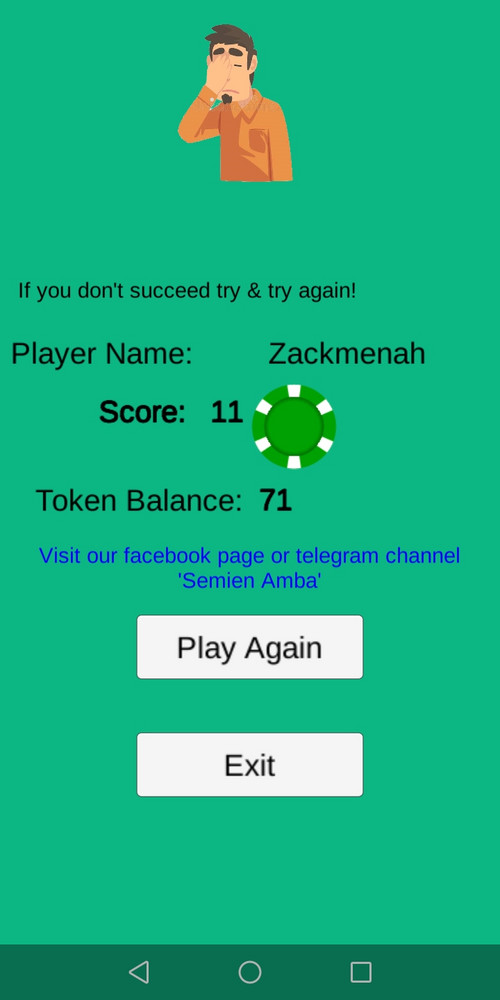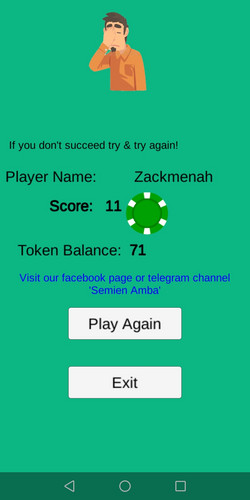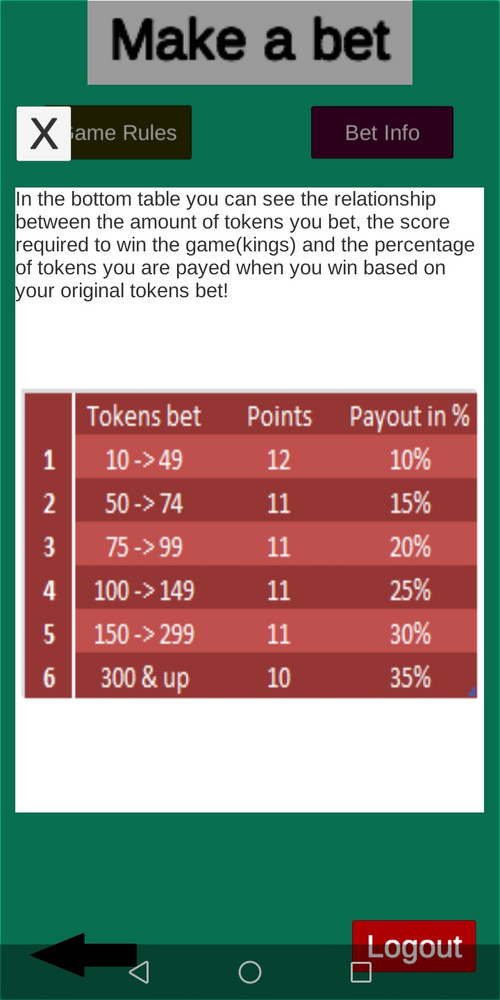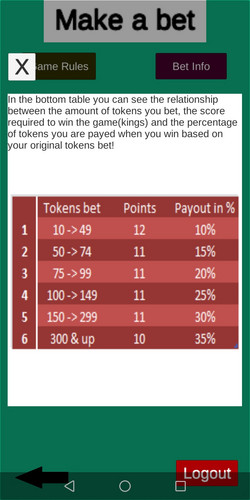 Free Download Kings Game
Full Game, latest version. Download for Free!