Game: Sanctuary in Time Free Download
A text-based, adult game with sci-fi & RPG elements!
Your father's just been murdered. He was the God of Time. Now, it's your turn! Save damsels from dark corners of history; train them as warriors, courtesans, or workers. Build your forces. Expand & upgrade your citadel. And survive the enemies that seek your death!
Gain access to exclusive benefits by joining the developer's Patreon community.
Content: m/f, voyeurism, incest, female masturbation, female muscle growth, genetic manipulation, female body hair, player as god.
Game Features:
A text-based, narrative driven experience. Features both a hand-crafted main story campaign as well as procedurally generated side story content that occurs randomly.
Turn-based action. Inspect and manage your followers, give them duty assignments to perform, then advance time to see the results of your choices.
Customize & romance your followers. The more devoted and loving your followers become, the more options you have for interacting with them. Unlock new choices for customization and intimacy as your followers advance in your service.
Choose the path of strength, persuasion, or both! Train your followers to be well-muscled warriors who fight to defend your life, or guide them down the paths of diplomacy and the loving arts so they can serve as peace-making priestesses instead. It's entirely up to you!
Be the new God of Time. Use the technology of your Celestial forebears to pluck women in distress from the darkest recesses of Earth's history. Save them from fates worse than death and earn their eternal gratitude!
The Free Edition includes:
The entire main story campaign.
Options to customize & romance your followers up to the girlfriend relationship stage.
Options to expand & upgrade your base within the boundaries of the main story campaign.
The Complete Edition includes:
Unlimited end-game mode, with exclusive events that pick-up where the main story finishes.
Access to cheat options menu for customizing a new game start.
Bonus content: marriage options, marriage-related events, and exclusive boon events.
Options to continue expanding & upgrading your base beyond the main story.
System Requirements: Windows 8.1 or newer.
Accessibility: text-to-speech enabled, keyboard shortcuts, keyboard navigation for the visually impaired.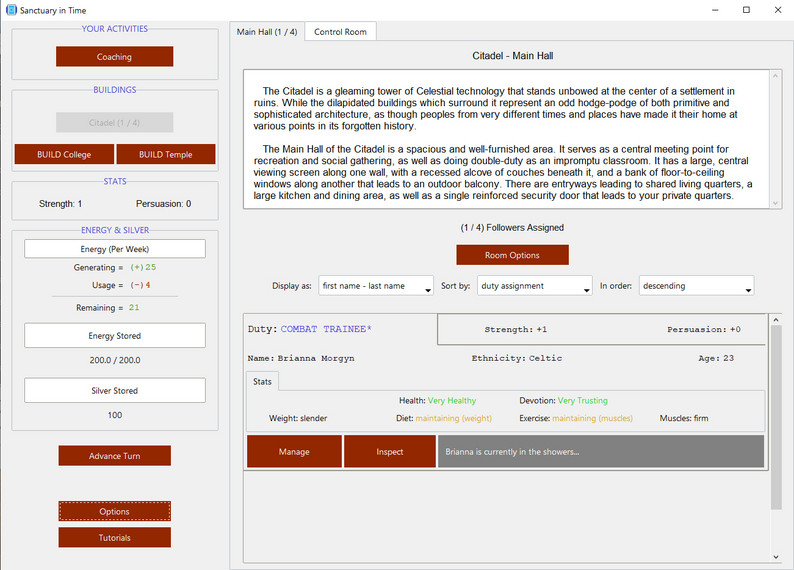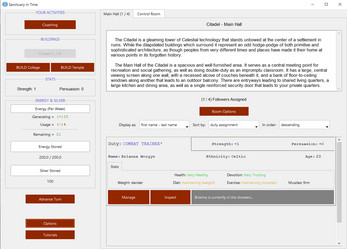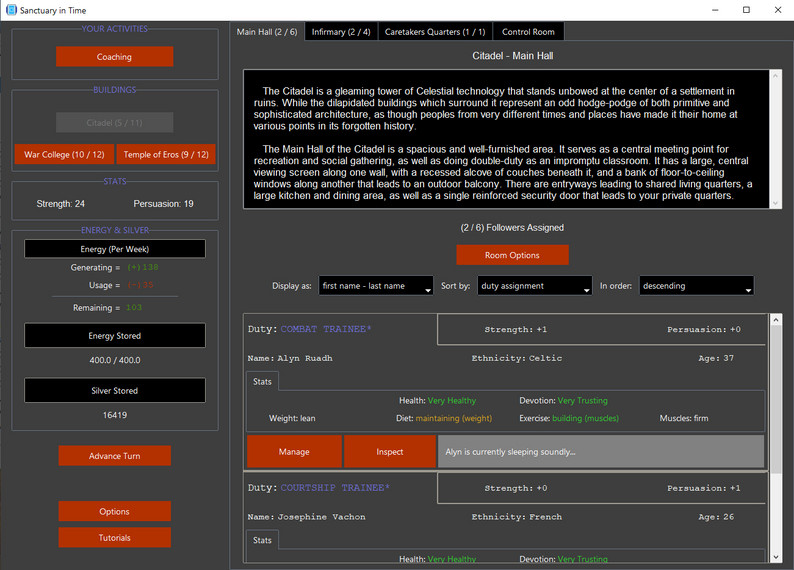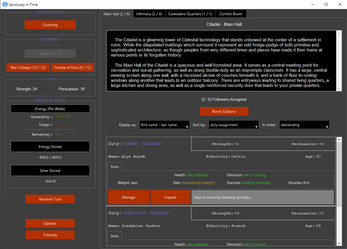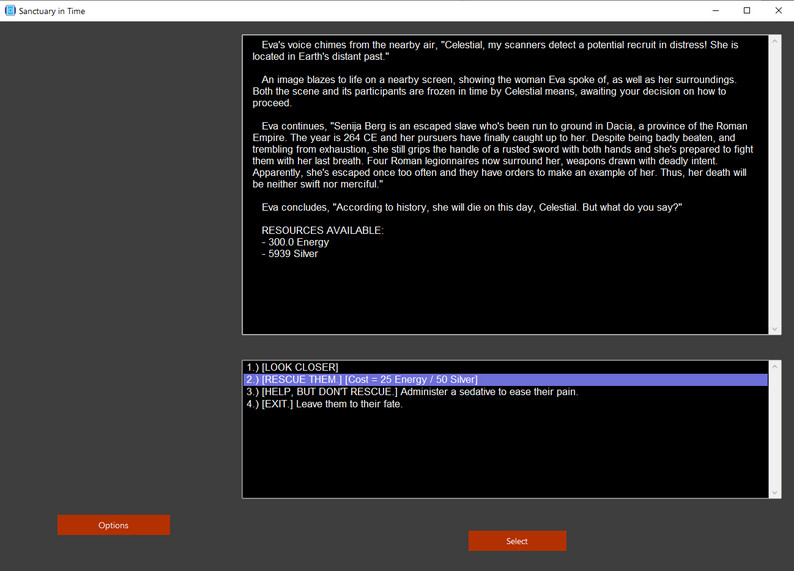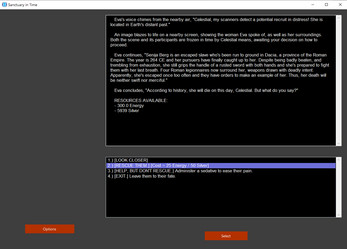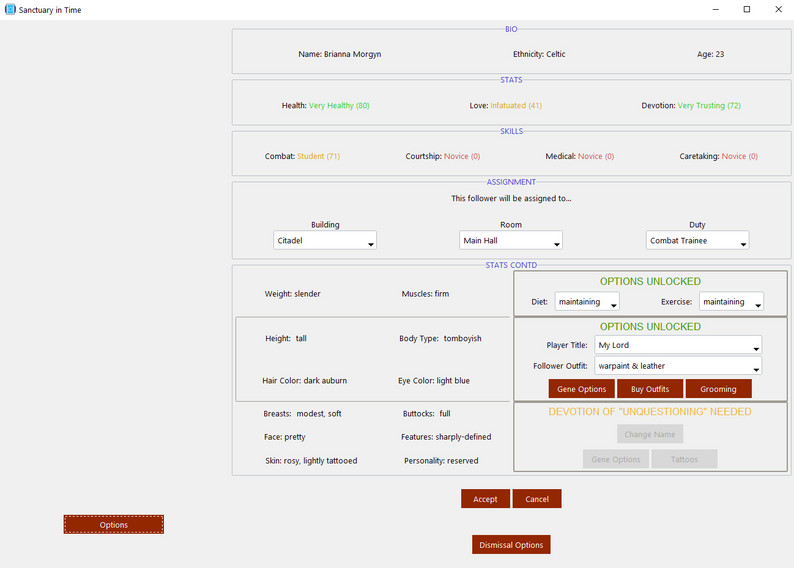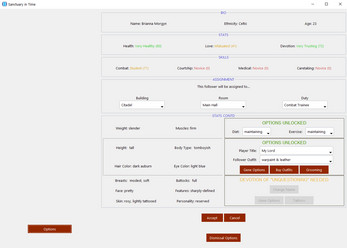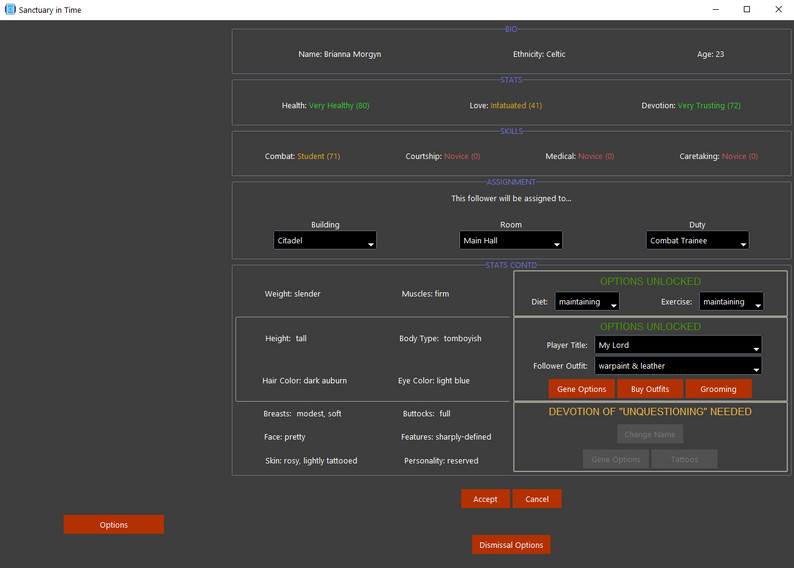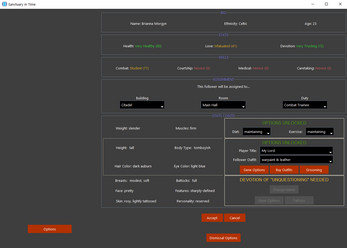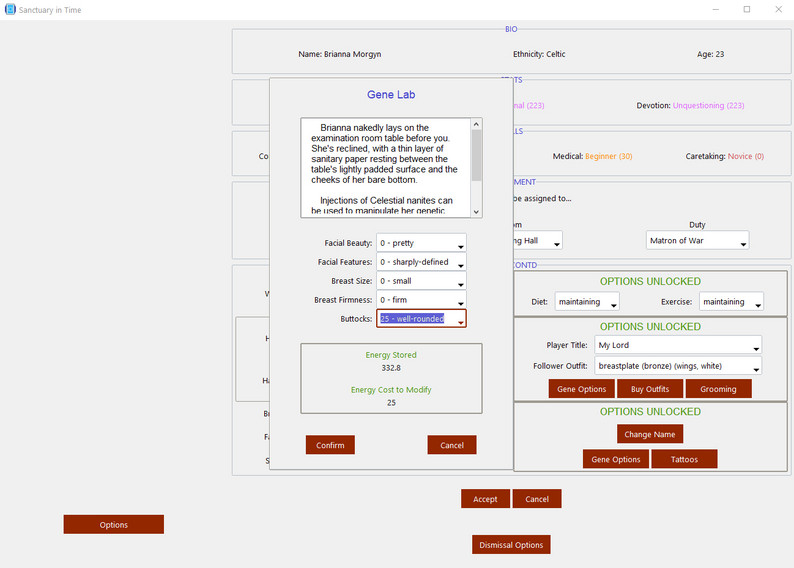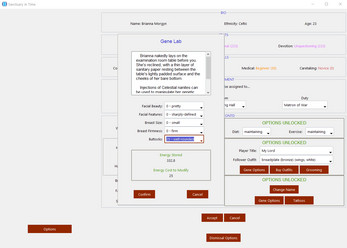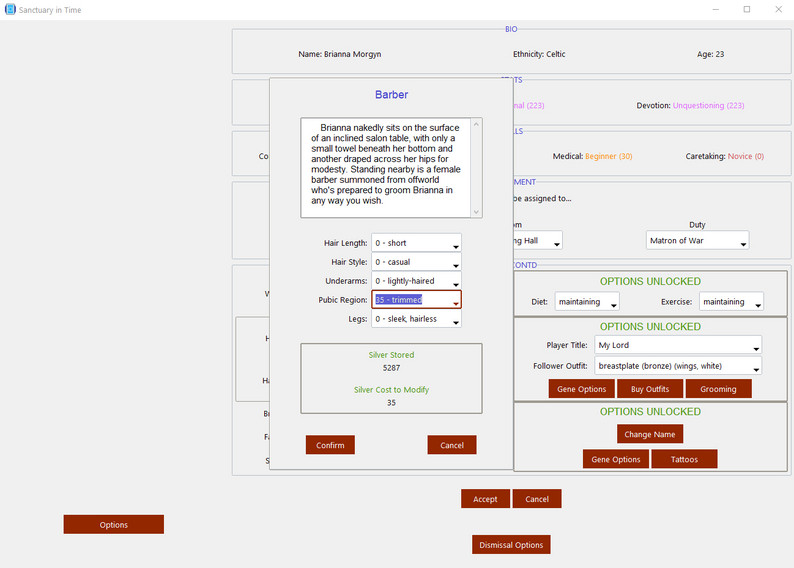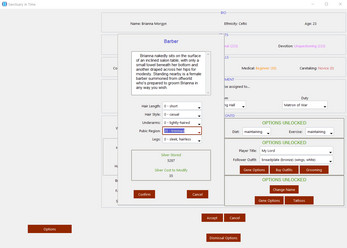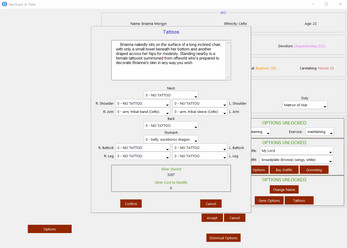 Development log
Happy 1-Year Anniversary!

13 days ago

Changelog: 0.3.9 – Sanctuary in Time

15 days ago

Version 0.3.9 Is Now Available in Early-Access!

29 days ago

Changelog: 0.3.8 – Sanctuary in Time

46 days ago

Changelog: 0.3.7 – Sanctuary in Time

88 days ago

Featured in Turn Based Lovers Article

89 days ago

Changelog: 0.3.6e – Sanctuary in Time

May 22, 2023

Changelog: 0.3.6 – Sanctuary in Time

May 01, 2023
Free Download Sanctuary in Time Game
Full Game, latest version. Download for Free!