Game: AIdle Free Download
Warning NSFW Content!
If you want control over a world check out my next game Total Control.
<a href="Total" class="redactor-linkify-object">https://pgco.ydpbox.com.io/total-control">Total Control by PGco</a>
Support me on patreon
AIdle is an idle game where you can choose to either buy porn, or upgrades to get more money faster.
All the porn, both in game and on this store page, was AI generated using one of the two models below.
AbyssOrangeMix2 – Hardcore:
https://civitai.com/models/4451/abyssorangemix2-hardcore
Grapefruit (hentai model):
https://civitai.com/models/2583/grapefruit-hentai-model
Everything else was done by me.
The images start out mostly lewd but the more expensive they get the more erotic.
1.2 Update

In this update I have completely changed the images for everything except the click button. The old images have been uploaded for free and can be found in the AIdle Update 1.2 devlog below.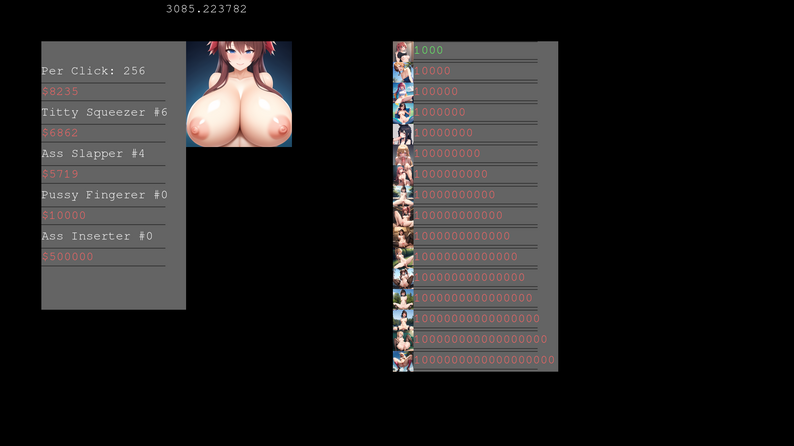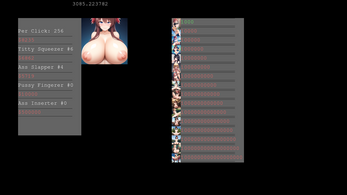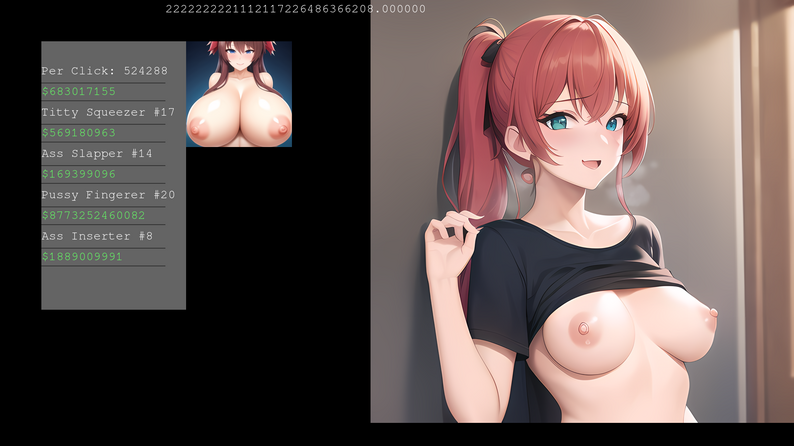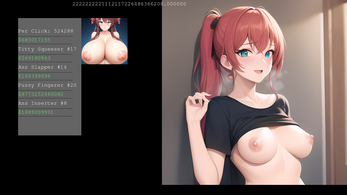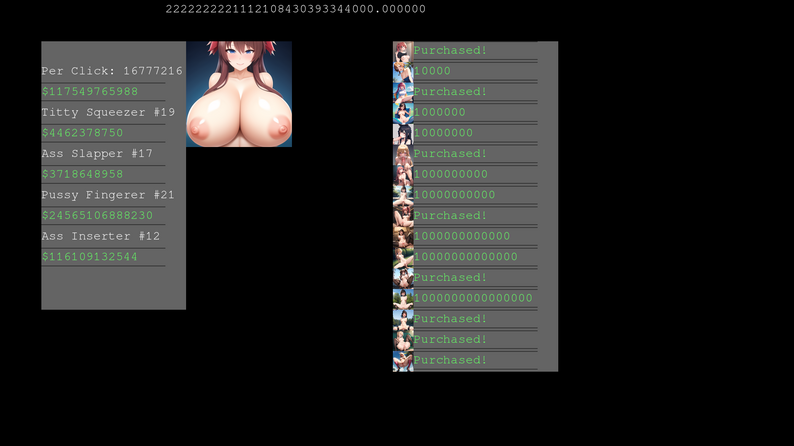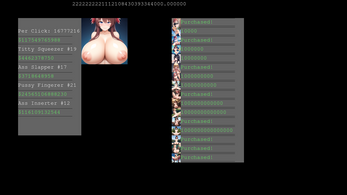 Development log
AIdle Indexed!

Apr 09, 2023

AIdle Update 1.2

Apr 06, 2023

AIdle Update 1.1

Mar 25, 2023

AIdle Released!

Mar 24, 2023
Free Download AIdle Game
Full Game, latest version. Download for Free!